Welcome to Rick Arnold's Home Page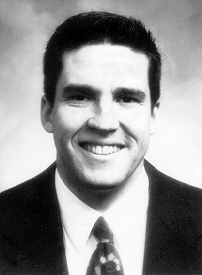 "Duty-Honor-Country.
Those three hallowed words reverently dictate what you ought to be, what you can be, what you will be. They are your rallying points: to build courage when courage seems to fail; to regain faith when there seems to be little cause for faith; to create hope when hope becomes forlorn."
This message was delivered to the Corps of Cadets on 12 May 1962, by General Douglas MacArthur--his farewell address.
---
What are your interests?
---
You may reach me at:

Rick Arnold
c/o Wilson Sonsini Goodrich & Rosati
650 Page Mill Road
Palo Alto, California 94303 Tel: (650) 320-4822
Fax: (650) 493-6811 Rick@Killshot.com

This page is continually under construction.