Do you enjoy playing Racquetball or Grass Volleyball?
I enjoy playing racquetball: singles, doubles and co-ed doubles. If you live close to Palo Alto and would like to play sometime, please send me an email.
My friends and I also enjoy playing grass volleyball. We typically play on Sunday afternoons. Again, if you would like to join us, please send me an email.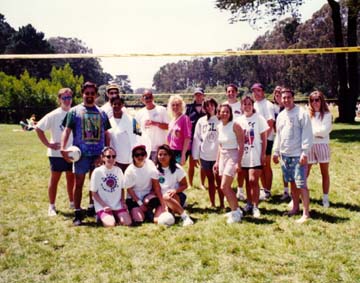 ---
Click here to return to the Rick's Home Page
Rick@Killshot.com

This page is continually under construction.